Shed, Fence, & Deck Demolition Cincinnati, OH
100% Satisfaction Guarantee

Free Estimates

Professional Team

Superior Customer Service

Strict Safety Protocol

Fully Insured & Licensed
WATCH OUR VIDEO
GET A FREE ESTIMATE
We offer shed, fence, and deck demolition in Cincinnati! Our team of experts provides our residential customers with convenient, reliable, and stress-free service. Whether you are ready to build a brand new deck or fence or are simply clearing up your property, our team is here to help.
On every job, we ensure you abide by any and all local permit laws before the physical work begins. Our contractors also take care of the clean-up and debris disposal, leaving behind a safe, clean work site.
If you're looking for light demo services in Cincinnati, our team is ready to help. Contact us today to get your free, no-obligation estimate.
Call
(513) 613-7400
Contact Us for a Free Estimate!
Top-Rated Deck Demolition Company in Cincinnati
If you are ready to revamp your old, rotting deck, the first step is to completely remove it from your property. We understand that this process can seem overwhelming – What equipment is needed? How do I avoid damaging my home and yard? Where do I take all the debris? These may be only a few questions running through your mind. 
Our team of demolition experts is here and ready to take care of this for you. We offer you convenience and efficiency from day one of working with us. Our experts have extensive experience and training and are certified in deck and patio demo work. Our intensive hiring and training process ensures that you receive the quality you deserve at a reasonable price. On every job, we follow strict safety procedures for the protection of you and our employees. 
We will demolish your patio and then haul away all debris. Save time and money by hiring our team of professionals! If you are not fully satisfied with our work, we will do everything in our power to make it right. If you're looking for a reliable, experienced, licensed, and insured deck demolition company in Cincinnati, then give us a call today! We'll get the job done safely and efficiently.
8 Deck Demolition Steps
Here is the general step-by-step process our contractors follow for all deck demo jobs. However, each job is unique in that each deck or patio is different. For your demo job, our team would be happy to explain the specific approach before the work begins. Please give us a call for more details.
Remove the Handrails

Pry Off the Deck Boards

Cut Away the Frame

Cut Away the Frame Attached to the House

Remove the Joists

Pry Off the Hanger Boards

Pull Out Support Posts

Remove the Steps
Fence Demolition in Cincinnati
If you're ready to replace your old fencing, our team will take it down and haul away all the old materials. Fence demolition is a basic demo job that we can take care of in no time. It's a simple process that involves disconnecting the gates, removing the panels, and pulling out the posts. Call us for your free quote!
Types of Fencing We Remove
Wooden fencing

Vinyl fencing

Chain link fencing

Steel or aluminum fencing

Wrought iron fencing

And more!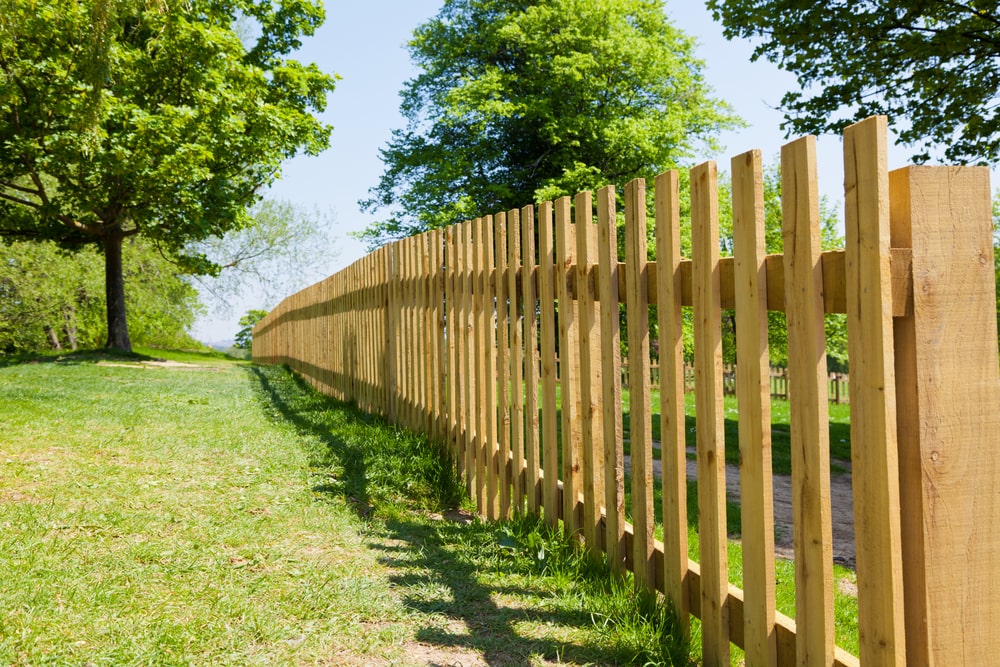 Cincinnati Shed & Barn Demolition
We also offer shed and barn demolition services throughout Cincinnati! If you have an old structure on your property that you need to be removed, give us a call and we'll take care of it.
DIY or Hire a Trusted Demolition Contractor?
Although light demoing may seem like a task easily done yourself, chances are there are several factors that you may not be aware of when it comes to the techniques you need to use, the equipment needed, and the safety procedures you must follow. It's best to hire a trusted, experienced, and licensed contractor to ensure the job is done right. Austin's team is here for your home demo needs!
General Liability Insurance
Transporting Waste Insurance
Employee Negligence Insurance
Call
(513) 613-7400
Contact Us for a Free Estimate!
6 Steps for Safe Demolition
1. Be Aware of Hazardous Materials
Depending on the scope of the project and what we're removing, a Demolition and Refurbishment Asbestos Survey is conducted to find and remove all licensed and non-licensed asbestos from the property.
2. Acquire the Needed PPE
Our contractors come prepared with all needed personal protective equipment. This includes a hard hat, high-visibility vest, steel-toe boots, safety glasses, safety gloves, and more.
3. Enforce Strict Training Procedures
Our technicians go through a rigorous training and qualification procedure to ensure they are more than qualified for the job. This also involves providing our employees with regular safety and health training. 
4. Protection Against Noise, Vibration, & Dust
Demoing any structure can produce a lot of noise, vibration, and dust particles that can be harmful to you, your neighbors, and our team if not monitored properly. We do our best to minimize noise, vibration effects, and dust on every job. Our team has procedures in place to keep the environmental impact at a minimum. Call to learn more about the steps we take.
5. Keep the Site Clean
Keeping the site clean is a vital safety procedure that helps prevent accidents and protects our employees. Some steps we take to keep the site safe include providing fresh drinking water, washing facilities, and a safe area for work breaks for our employees, depending on the extent of the job.
6. Ensure Proper Waste Disposal
At the end of each job, we properly and safely dispose of all construction waste materials.
Hire a Professional Contractor!
Even light demo work can be a huge task to take on alone without the proper training, experience, and equipment. Call us today to get professional demoing services. Our team of experts is ready to take on your shed, fence, or deck demoing project!
We Also Offer…
Appliance Removal

Estate Clean Out

Post-Construction Clean-Up

Hot Tub Removal

And More!
Local Company
We are not a franchise but a locally owned company that serves the Cincinnati area. We care about our customers and treat them like our neighbors.
Convenient Service
This can be overwhelming at first, and we are here to make the process as smooth and convenient as possible. We are trained, licensed, and insured to take care of any light demo project.
Highly Rated
Our demoing services are among the best in the Cincinnati area. We value what we do because we know we're helping the community, and it shows in our customer reviews!
Clear Communication
Our team values honesty and communication with our clients. We keep you updated every step of the way and are happy to walk you through the plan for your specific project. When you hire us, you're guaranteed quality service.
Fast & Affordable
We are efficient and offer competitive rates. Give us a call for a free quote!
Shed, Fence, & Deck Demolition Near You
As a Cincinnati resident, you care about quality work for your home projects. If you are looking for professional demo services to prep your property for a new deck, patio, or fence, or you're looking to clean up your property and remove an old shed or barn, our team is here to help. We're happy to assist our Cincinnati customers and make the process as smooth and stress-free as possible. Get your free estimate today!
Call
(513) 613-7400
Contact Us for a Free Estimate!